First, Emma is official 100% potty trained. She was down to only using a pull up at night for about the past year. Early this week Emma decided she didn't want to wear them anymore. It has been 3 dry nights now. We couldn't be more proud of her.

I finally switched Arabel out of the pack n play bassinet. The catalyst was finding her standing up and jumping up and down in it. The last thing we needed was an ER visit for stitches on my 6 month old. I set up the crib that day and Arabel couldn't be happier. She is pulling up on everything. Once she gets the feet to move she will be out of here. She is just dying to take off running.

The night after I set up the crib I got up in the wee hours to get a drink of water, and I noticed that Emma wasn't in her bed. I was searching the house for her for almost 25 minutes. I mean I was checking closets, the tub, the front door... and then I found her. She had crawled underneath the crib and was all curled up sleeping like a dog.

Emma is also going through a dress only phase. She refuses to wear pants. It has been quite a challenge, considering that it is below freezing here now. Looks like Santa will be bringing lots of winter dresses and tights and leggings.

I will update with some pictures very soon!!
I have been slacking on updates, my apologies.
Arabel eating avocado
the girls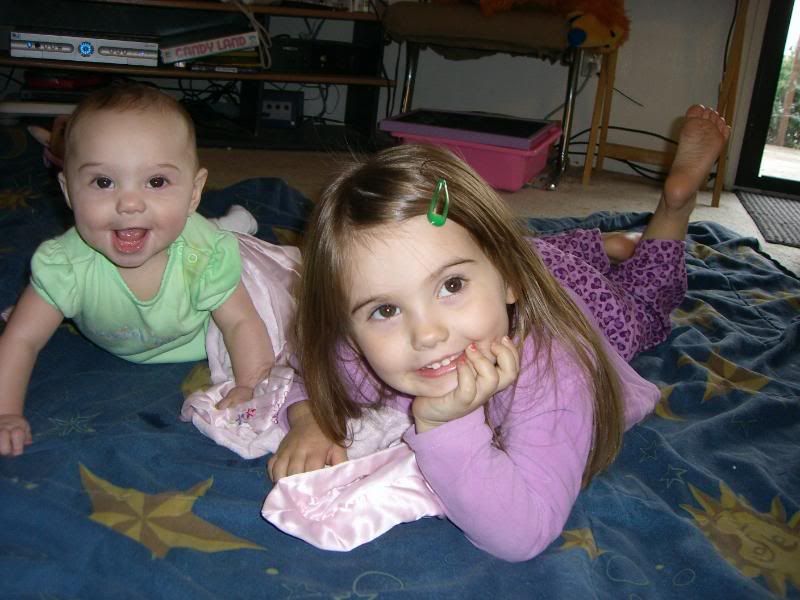 Arabel crawling around in her baby legs and new hat
Getting ready to head over to grammy's to go trick or treating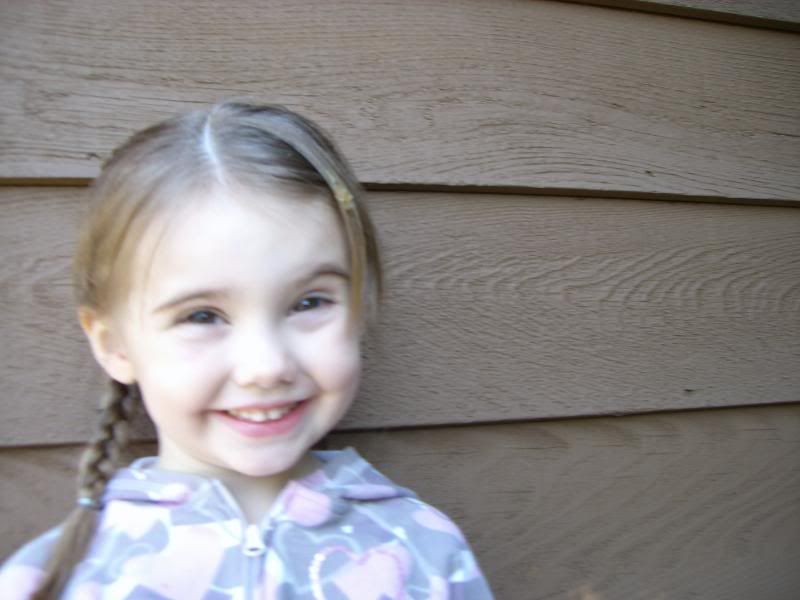 Can you see her teeth? (She has 2 now.)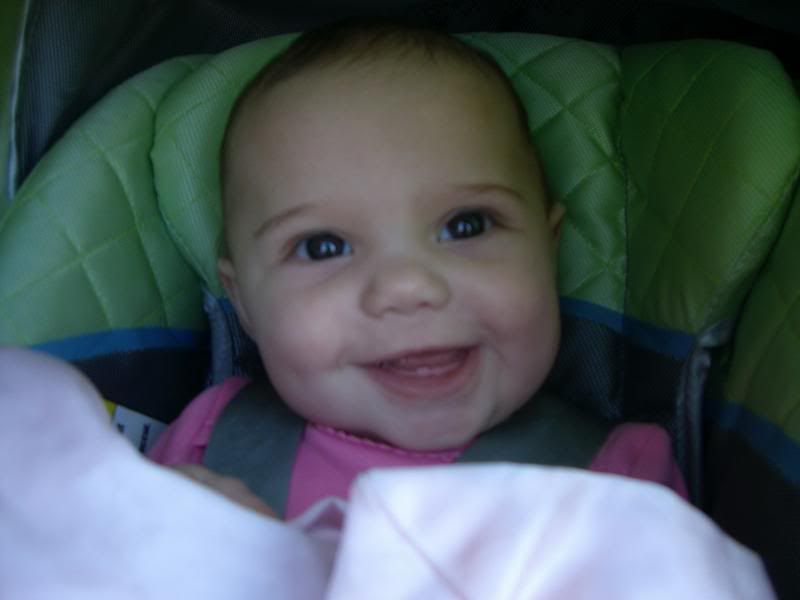 Emma the bee (though if you asked her she was a ballerina lol)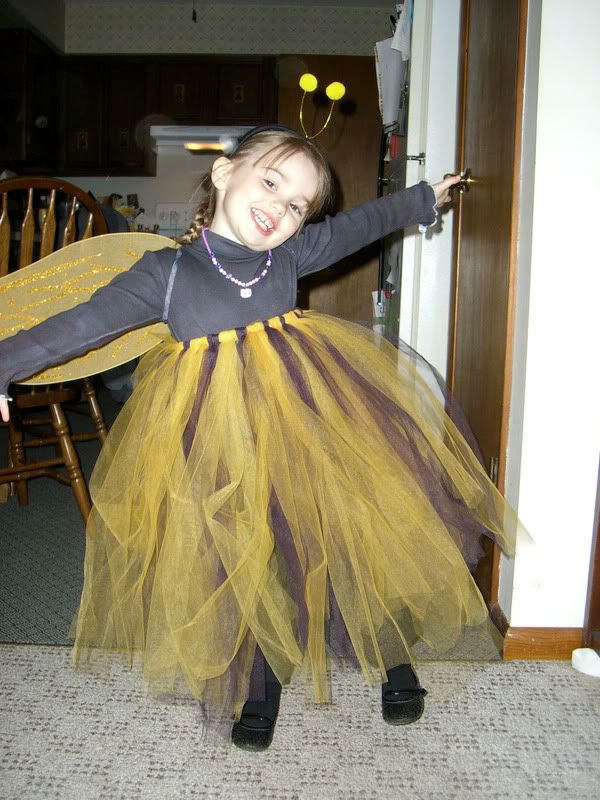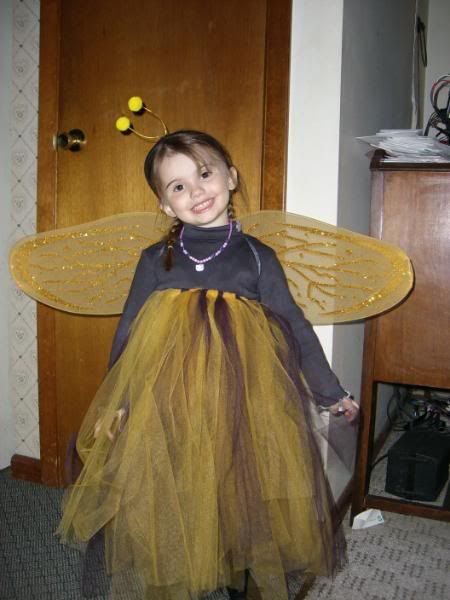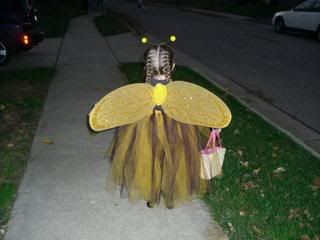 Arabel the flower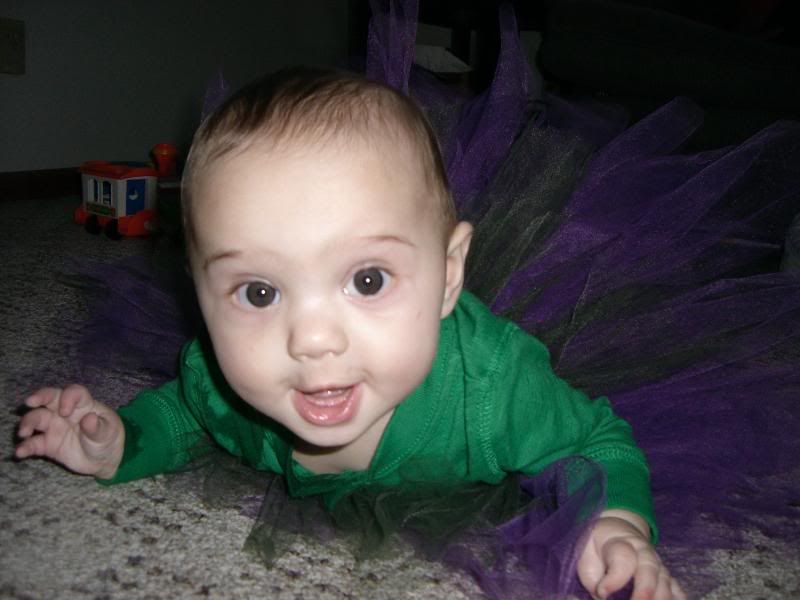 I think that the costumes turned out pretty great if I do say so myself. I made each of them, down to dyeing the tulle the colors that I needed.
Here we are a couple days post-Halloween and we still have more candy than we should and I think the sugar high finally wore off. :)
First some new pictures, then on to Halloween. :)
My little brother Jason had an accident while riding motorcross 2 weekends ago. He ended up with a collarbone that was broken in 3 places and a messed up ankle and wrist. He ended up going in for surgery to correct his collarbone on Friday. He is now the proud owner of a 4 inch metal plate and 8 screws that will permentally be in his collarbone. The good news: he should have full range of motion in his arm within a week.
Emma: She is still a handful. Whoever coined the term terrible twos obviously never had a 3-almost-4 year old. I got to witness the meltdown to end all meltdowns at lunch yesterday. It was so bad people were afraid to enter the bathroom. Yeh. If this is any inclination of how the teenage years are going to go, I am totally screwed. She isn't always a handful though. Watching her with Arabel is seriously a delight. She loves her so much. Cheers her on for trying to crawl, sitting up, just being her.
Arabel: It is official, she didn't get the memo that she is supposed to stay my baby for as long as possible. She is mere seconds from learning how to crawl, and yesterday cut her first tooth. She wants to figure out how to crawl so badly. As soon as she gets the arm/leg coordination I am in for it. She has started eating solid food. So far she has only had avocado, which she loves. She really likes when I give it to her in the mesh feeder frozen. On Friday she will be 6 months already. I can't believe how fast it has gone.
Rob and I: Rob is still plugging away at school. Nothing new for me. I did take the girls to walk the Making Strides for Breast Cancer 5K.
On to the good stuff: Pictures!!!
sitting up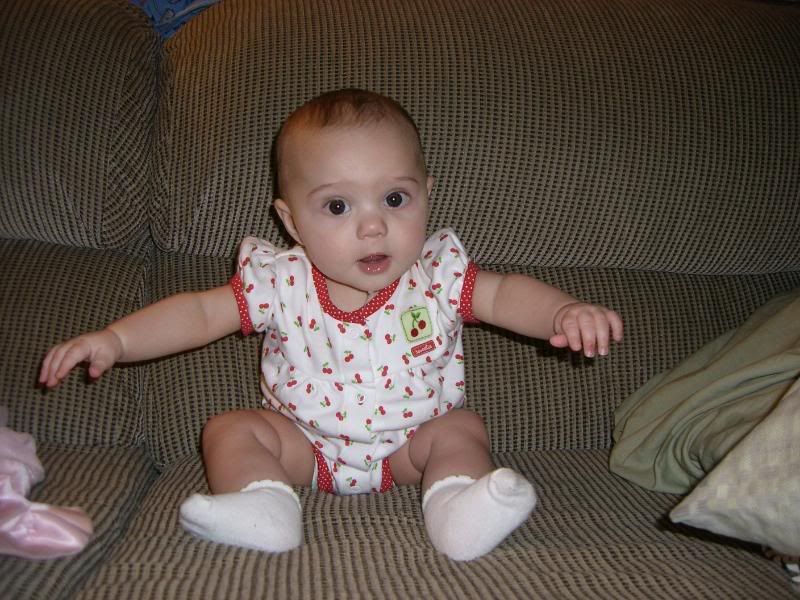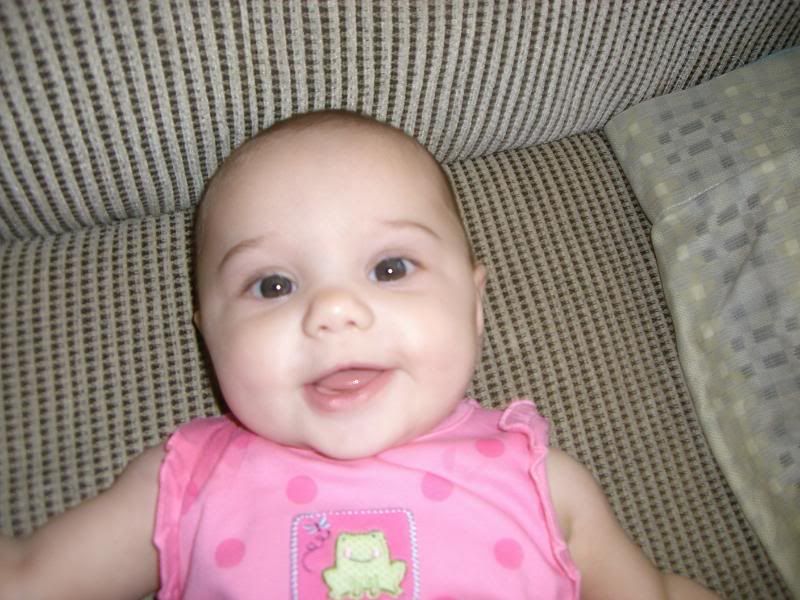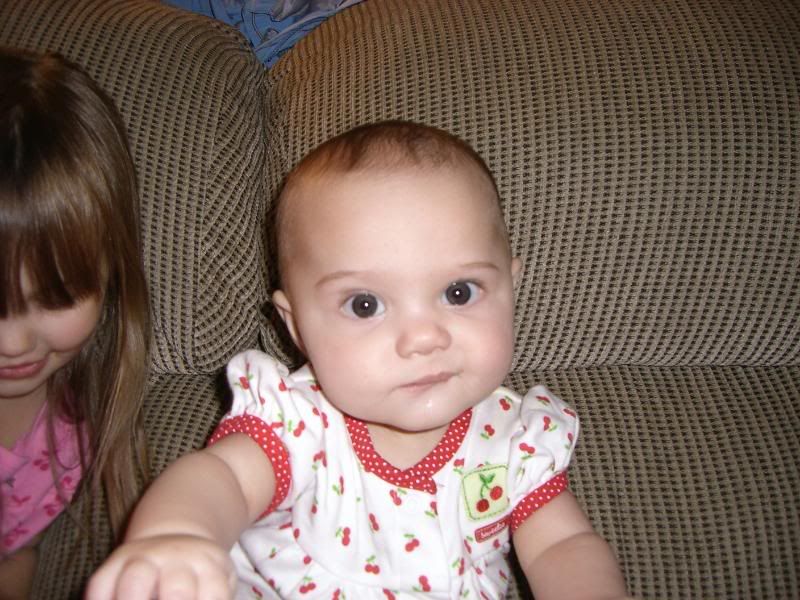 At the MSU homecoming parade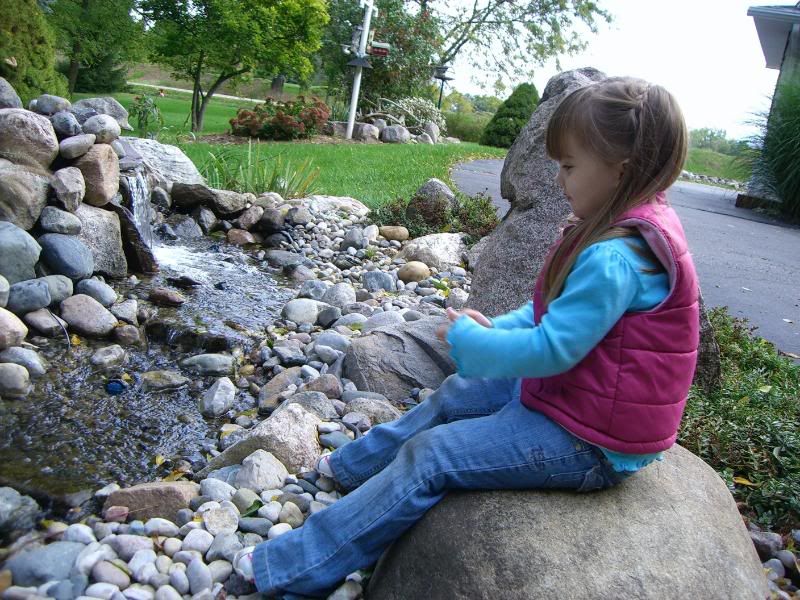 At the Breast Cancer 5K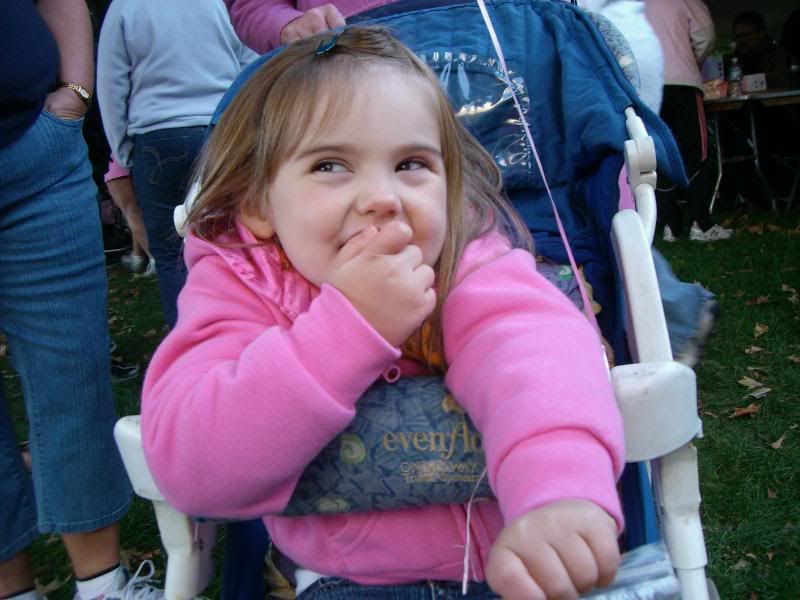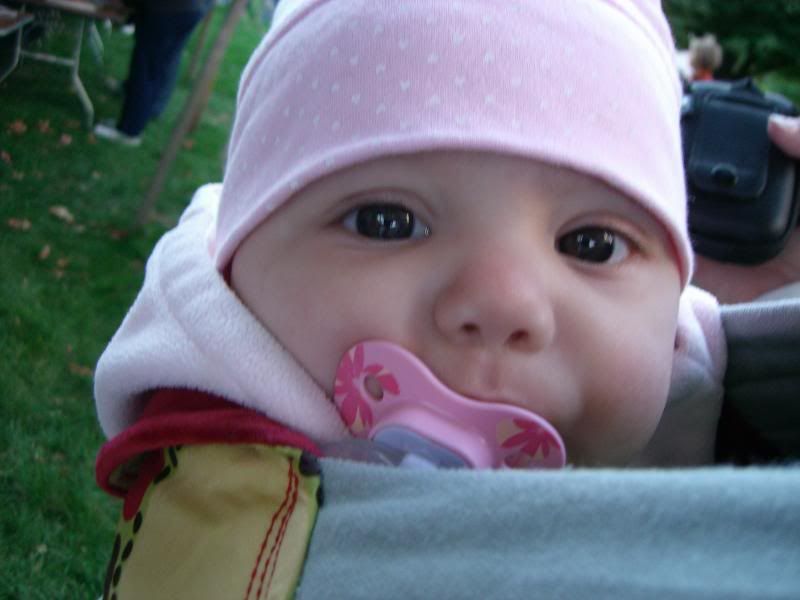 We met some friends for lunch at Zingerman's in Ann Arbor. My friend Savannah took these ones of the girls.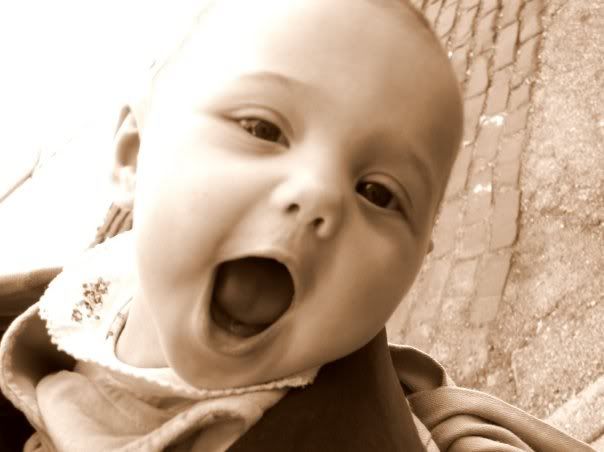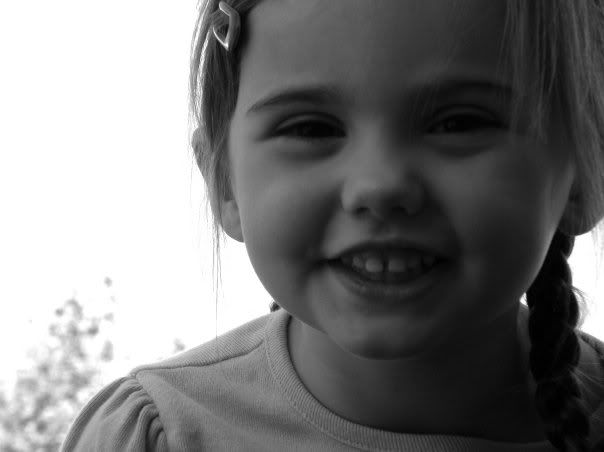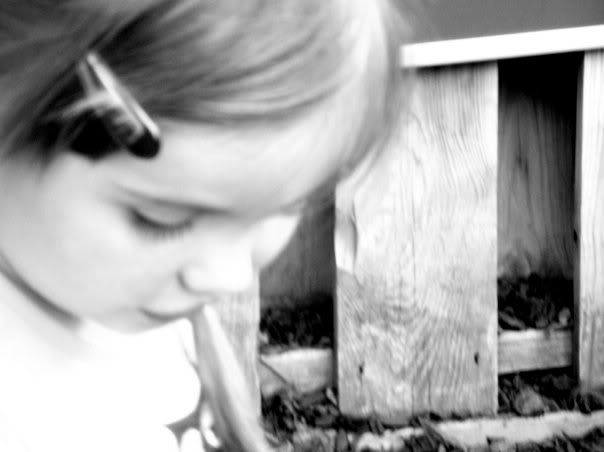 Thanks for looking!!
First for the updates, then on to pictures.


I went to check in last night at 11pm, and got my official Home Makeover shirt and a hard hat. We took a Dean trailways bus over to the site. As soon as we got there one of the builders grabbed me and asked me to follow him, he took me right into the house! (Volunteers are normally not allowed in the house.) I was really excited about getting the chance to actually be in the house and help out. I dusted, vacuumed, swept, picked up trash, ran drinks for the workers, covered the floors in paper, basically anything that was asked of me.

I can't say anything about the house except that it looks great! I can't wait to watch the episode when it airs. Who knows, maybe I will even be on tv. I will keep everyone up to date when the show will air. It was such a great experience and worth being VERY tired today.


On another note: Rob got studio time today to get the audio done for the games that he is writing. I am officially the voice the blackjack game. :)
ABC's show Extreme Makeover Home Edition is currently doing a house in Holt. When I heard about it, I signed up to volunteer. I figured what a great opportunity to help out, and frankly that type of thing doesn't happen every day around here. I got the email that I was set for the Thursday, midnight to 6am shift. I knew that I would be a very tired girl, but I was excited!
I officially survived Tamara's wedding. If you seem confused as to why I would have survived a friend's wedding, allow me to enlighten you. I did a huge amount for her wedding, I was a little Martha Stewart, making centerpieces, menu card frames, cd labels, addressing invitations the whole nine yards. I was slightly overwhelmed that if I forgot something, it would fall on me. I was very meticulous in my countless lists. Pretty much everything went off with out a hitch. There a very minor snafu while I was setting up for the ceremony, but I took care of it. I got tons of wonderful compliments on what a fantastic job I did. I now have the confidence that I could be an event planner, and get the job done. I had spread myself pretty thin the day of the wedding, but I enjoyed every second of it, and I know how thankful Tamara is that I was able to help.
I gave her a little cereal for the first time, it didn't go over well. She looked at me like I was a crazy person putting the spoon in her mouth.
Here are some new pictures that have been taken over the last couple days.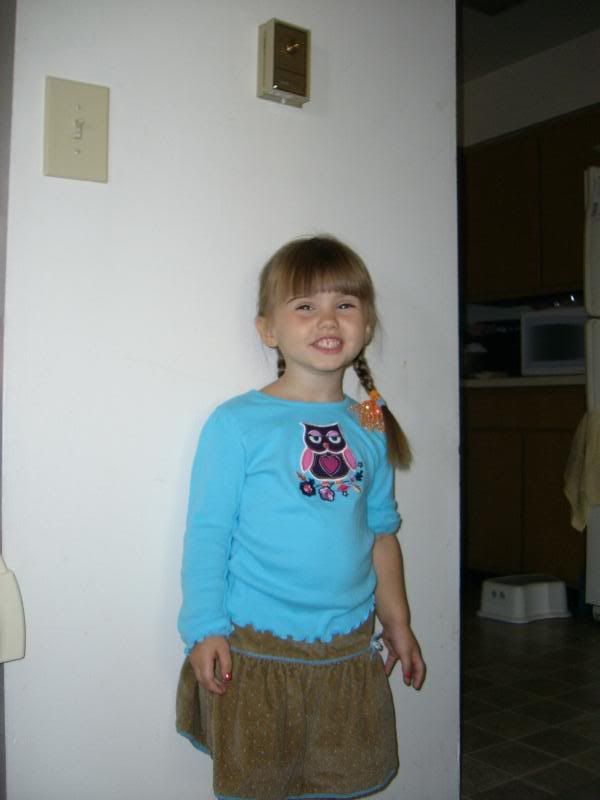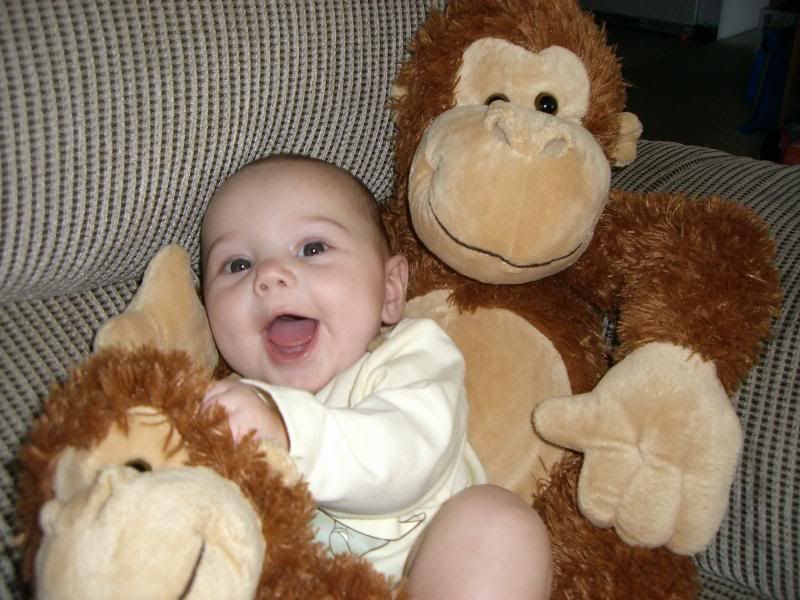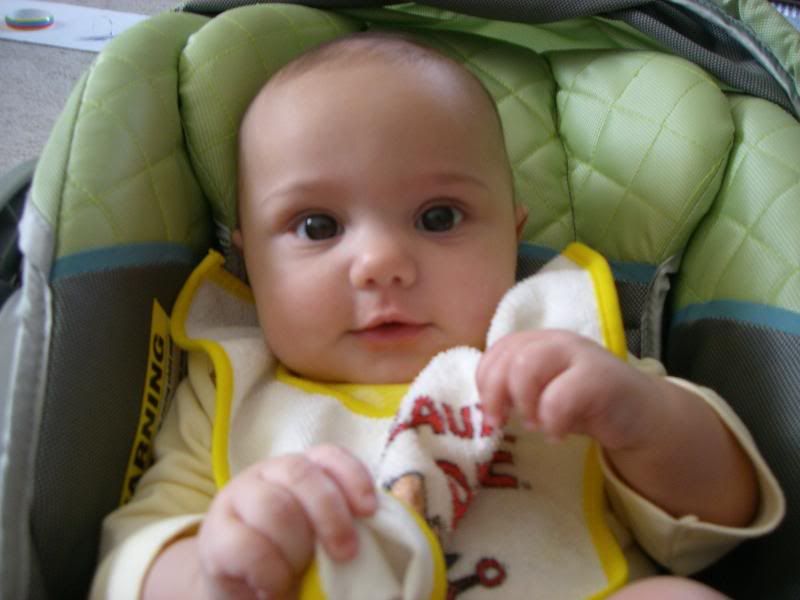 Arabel turned 5 months old yesterday.
Here are some new pictures: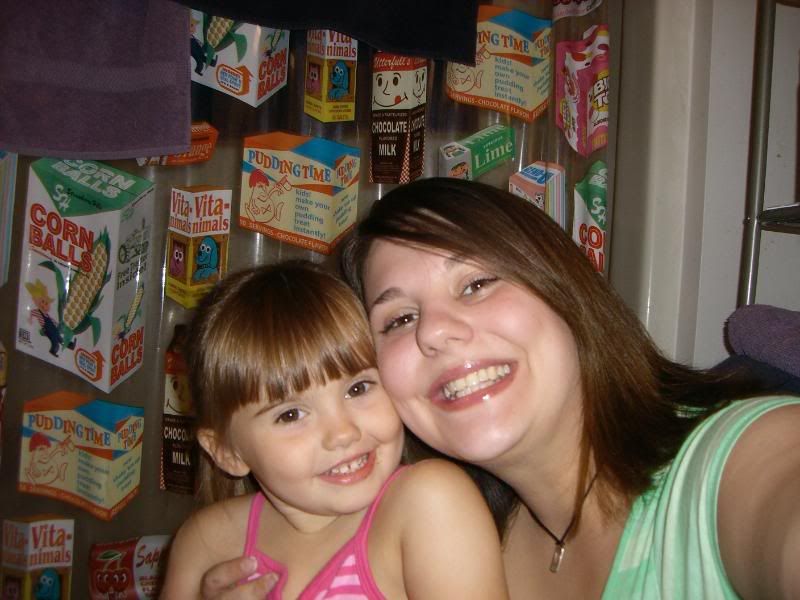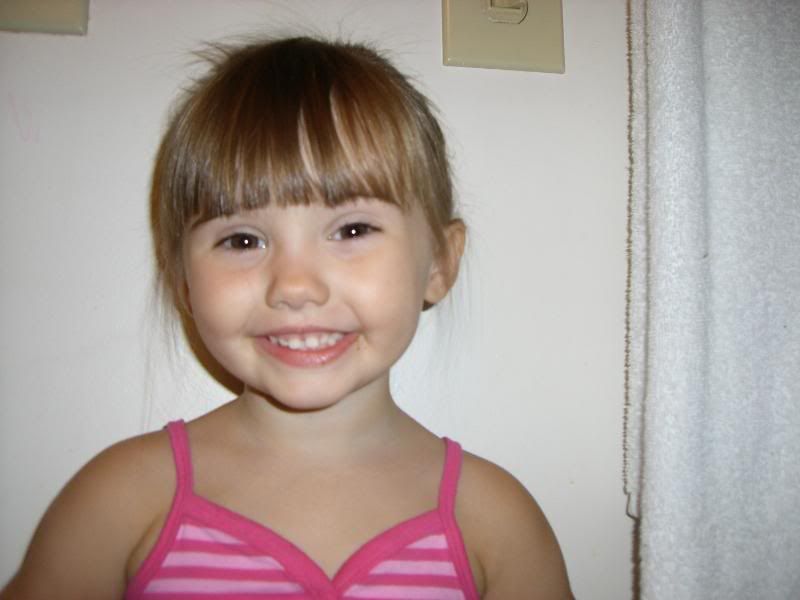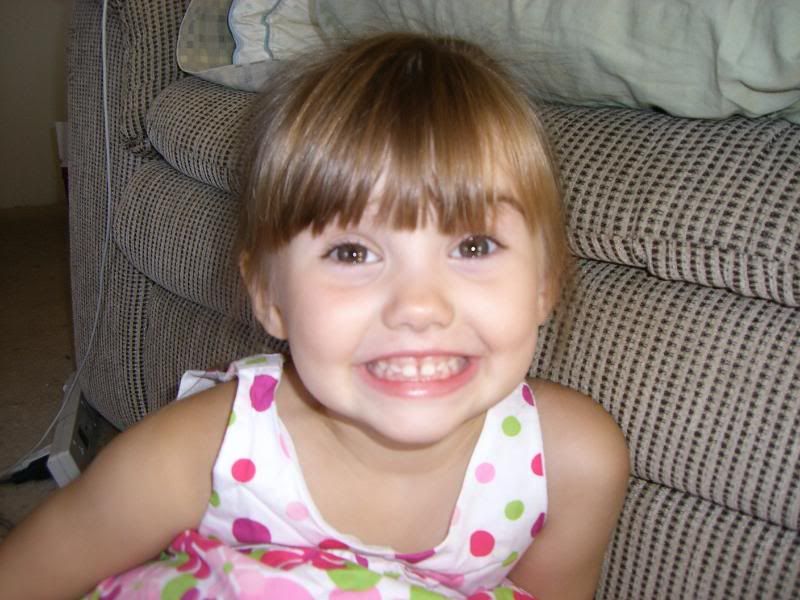 My happy little Spartan fan!!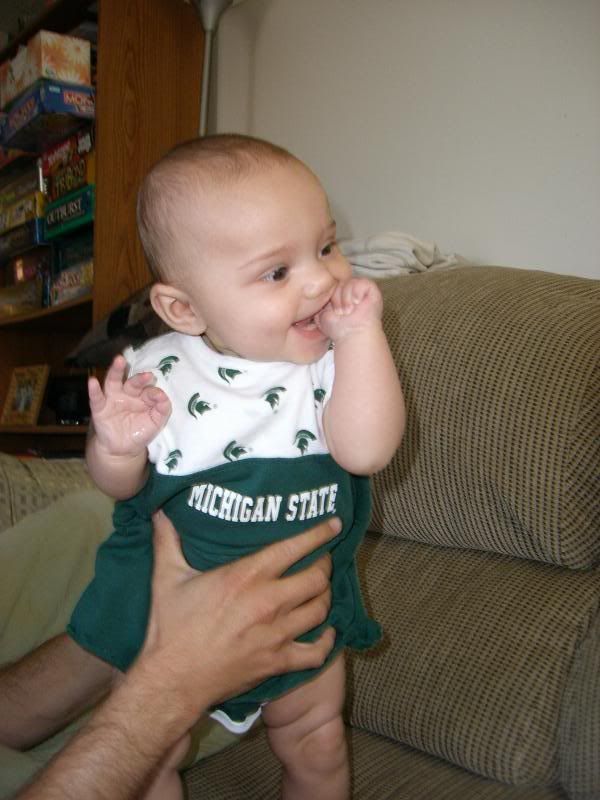 Today is Rob's 30th birthday! Happy Birthday!
Emma pouting at her Dr. appt.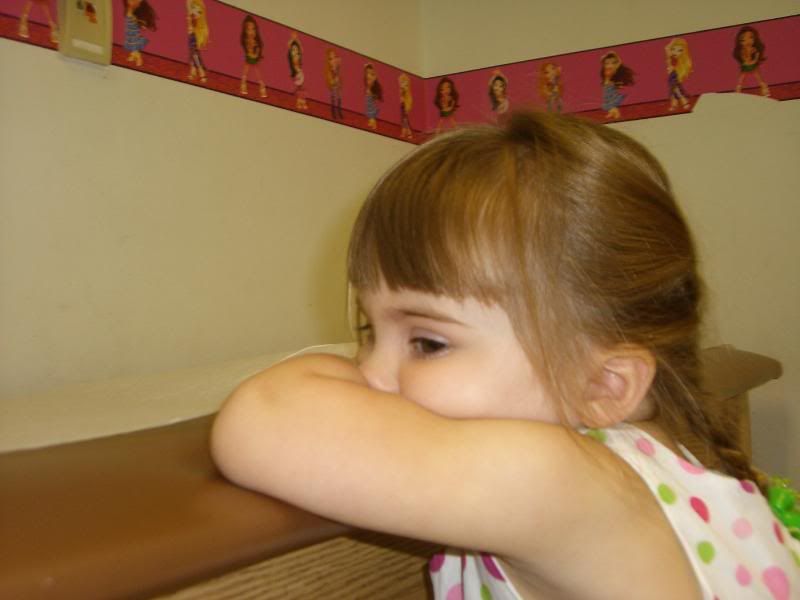 cheesing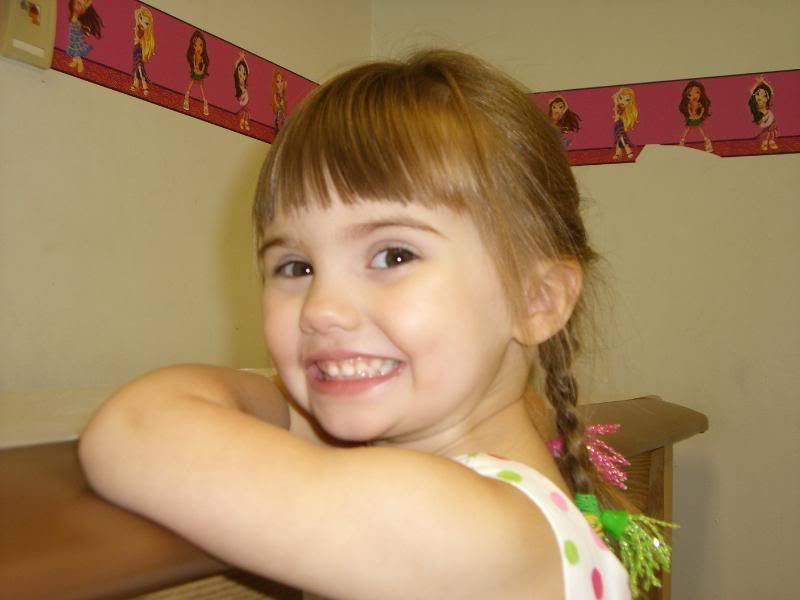 my big girl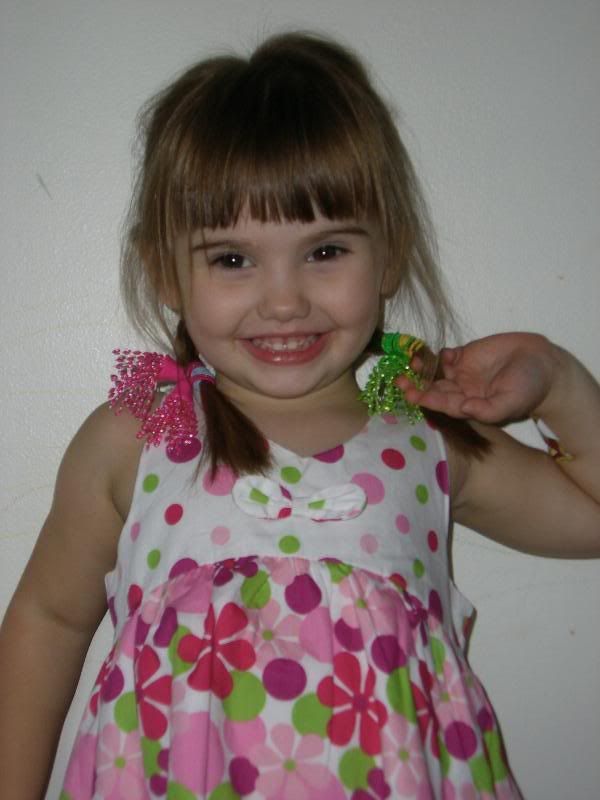 Belle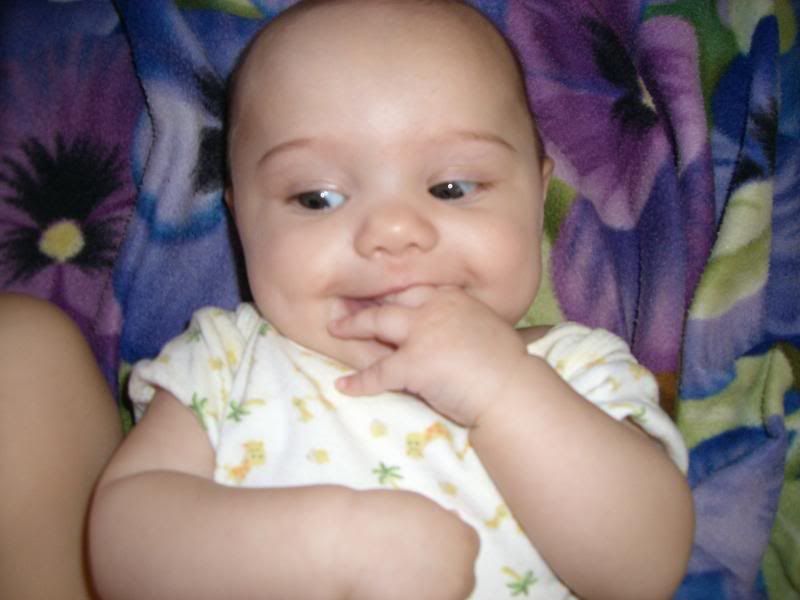 both of my nuts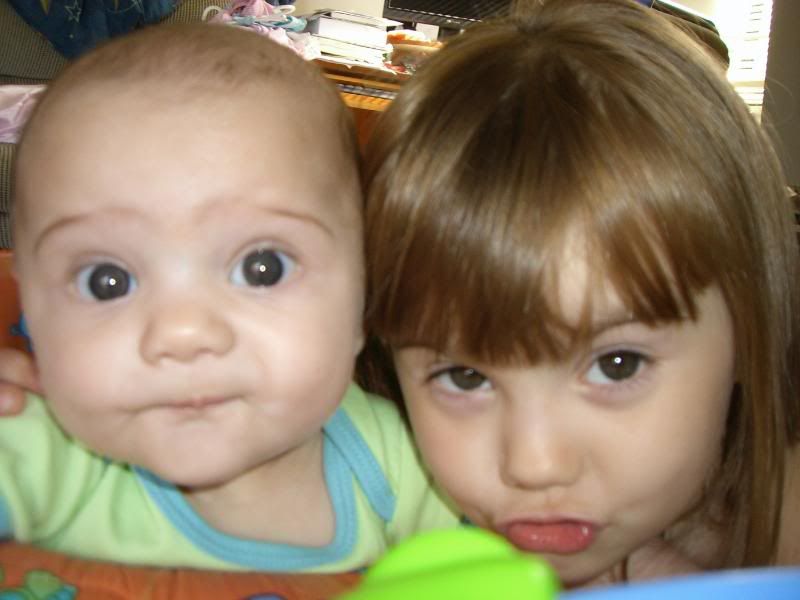 THE TRIP:
Rob was needed at a hearing in Escanaba, so we packed up the car and set out for the six hour drive with Arabel in tow. Rob had never seen the bridge before, let alone the UP, so I was excited. Arabel was soooo good on such a long trip. The drive up took about 7 hours for us by the time we stopped. The hearing lasted about 2 whole minutes so we left right after. We were actually in Escanaba for about 12 hours. (Enough time to get settled, sleep, wake up and leave.)
We took our time coming home, and decided to stop and visit with my mom and Russ while they were camping with Emma. So, we stopped by and hung out with them for a couple hours this afternoon. Plus, mom fed us. :D Emma is having a blast and was more than happy to wave goodbye to us as we pulled away. She has been swimming a ton, when she isn't swimming she is playing in the sand. She is living in one of 4 bathing suits.
On to the trip pictures....
Daddy-O driving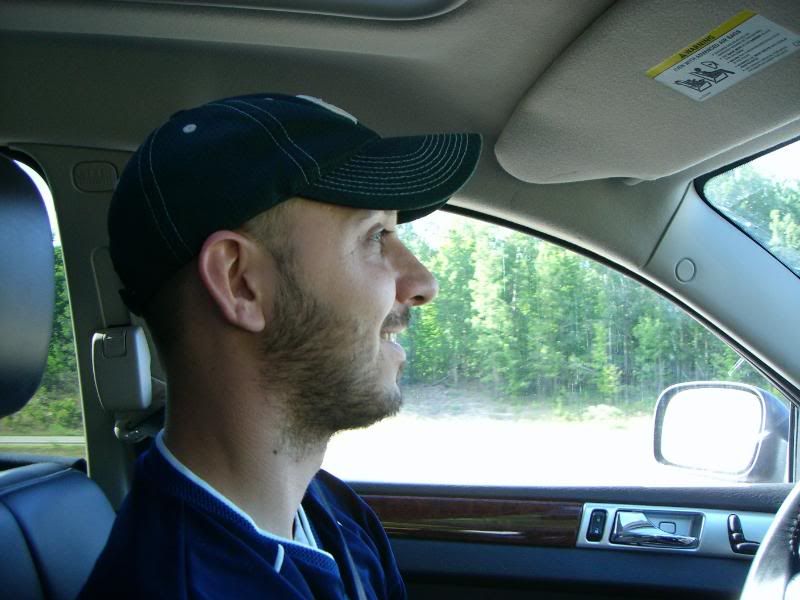 northern lower peninsula
Belle at a scenic outlook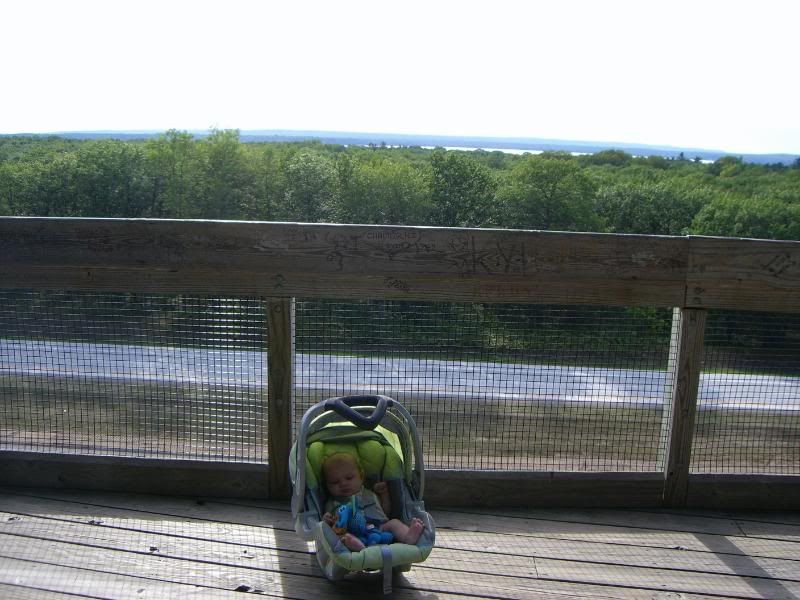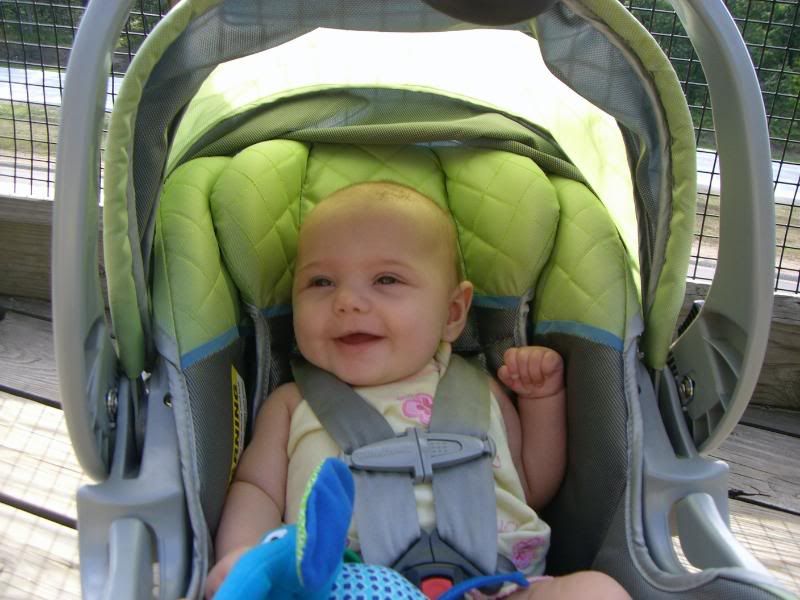 going north on the bridge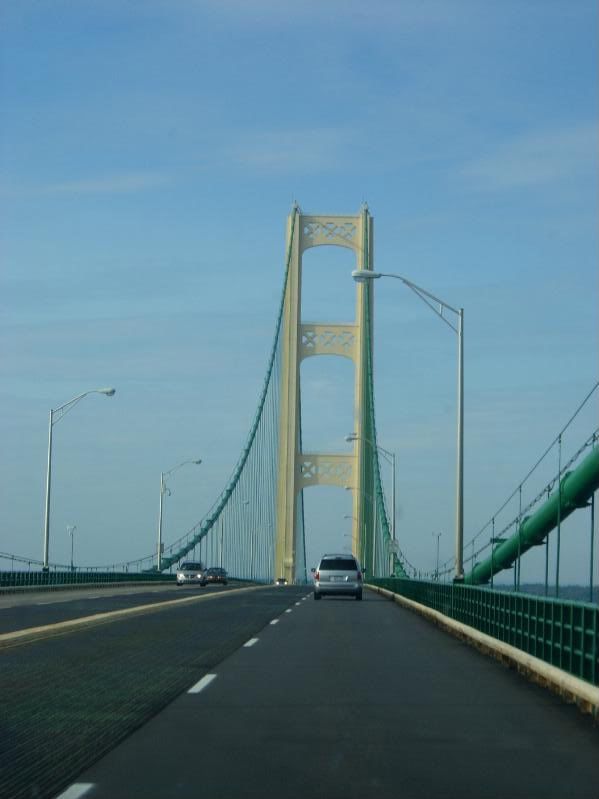 Lake Huron from the bridge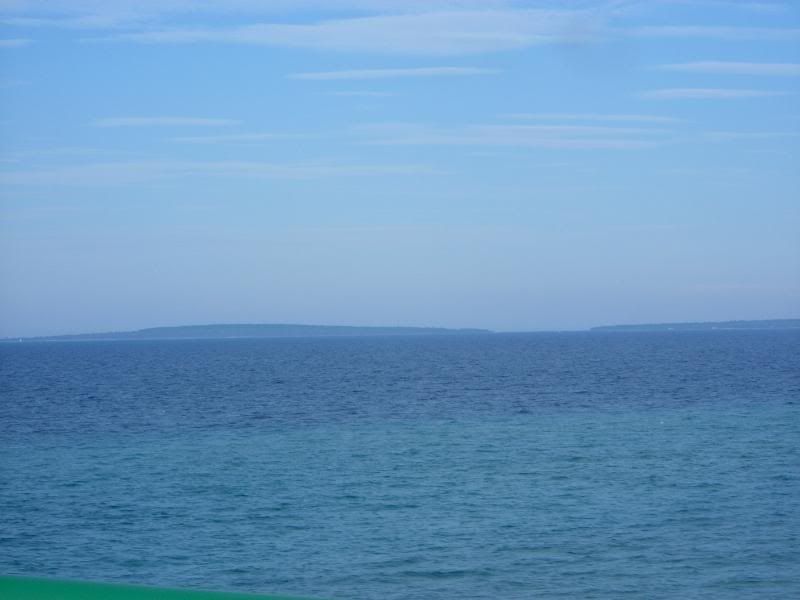 WE MADE IT!!!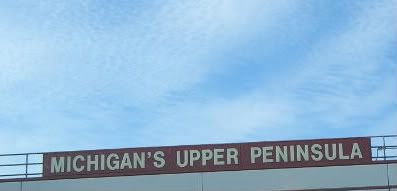 Driving along the coastline on M-2 in the UP
Belle lounging at the hotel
Arabel and I the bridge is in the background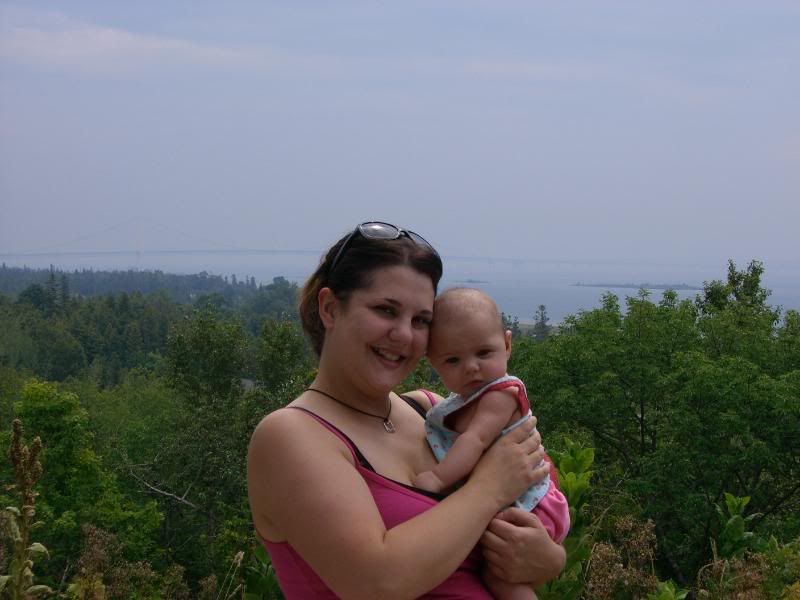 the bridge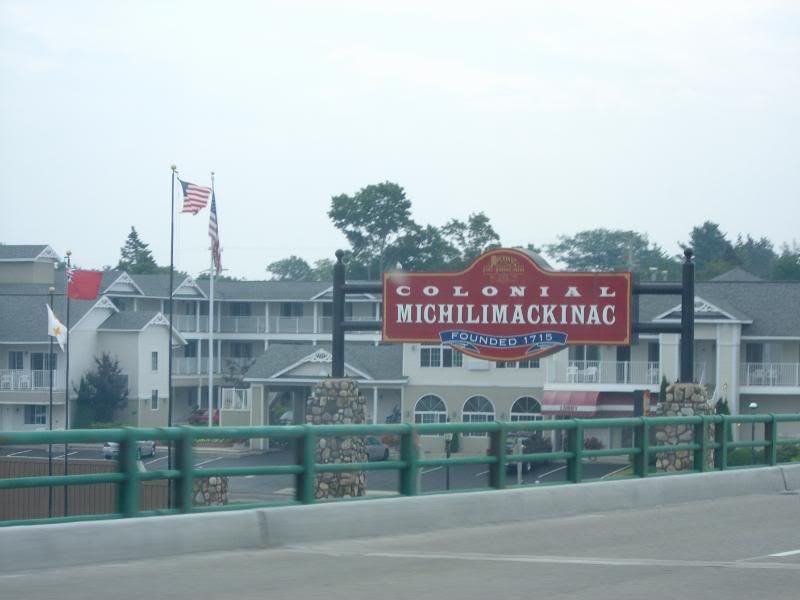 Meeting with my parents while camping with Emma
Daddy and Emma in Big Bear Lake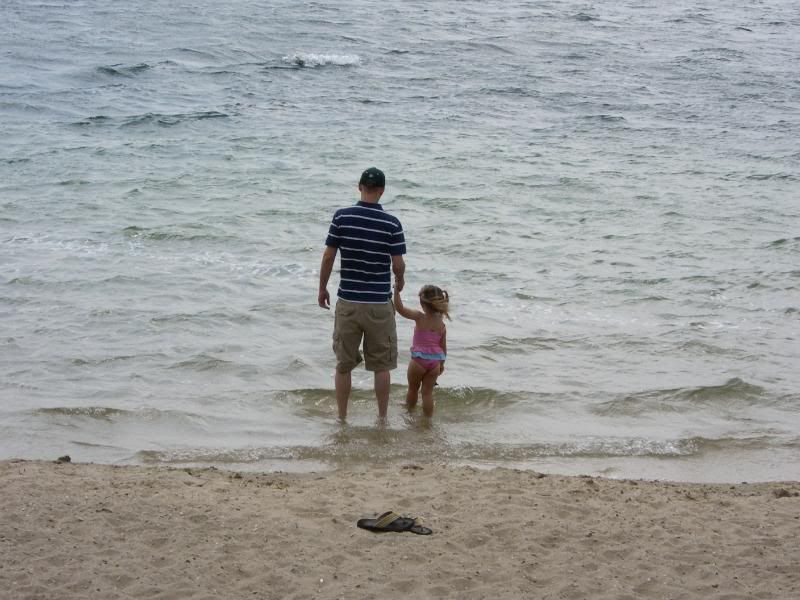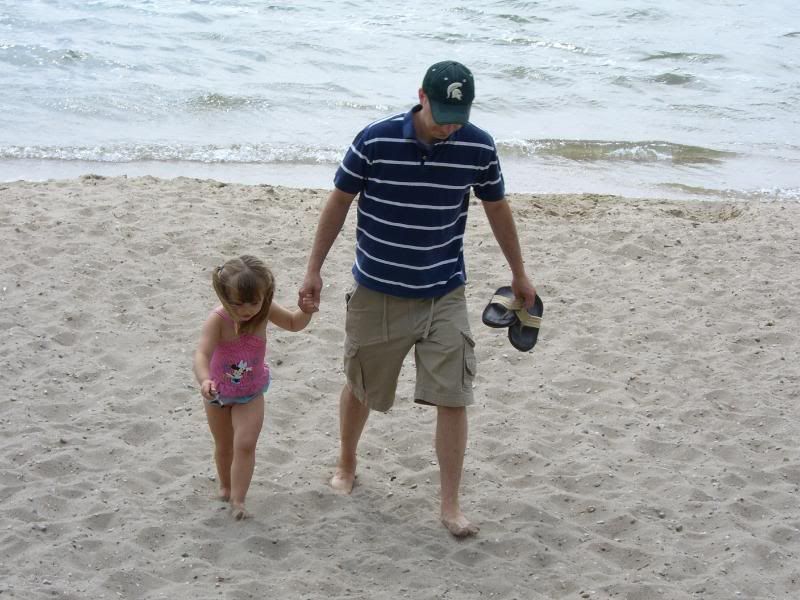 cheeseball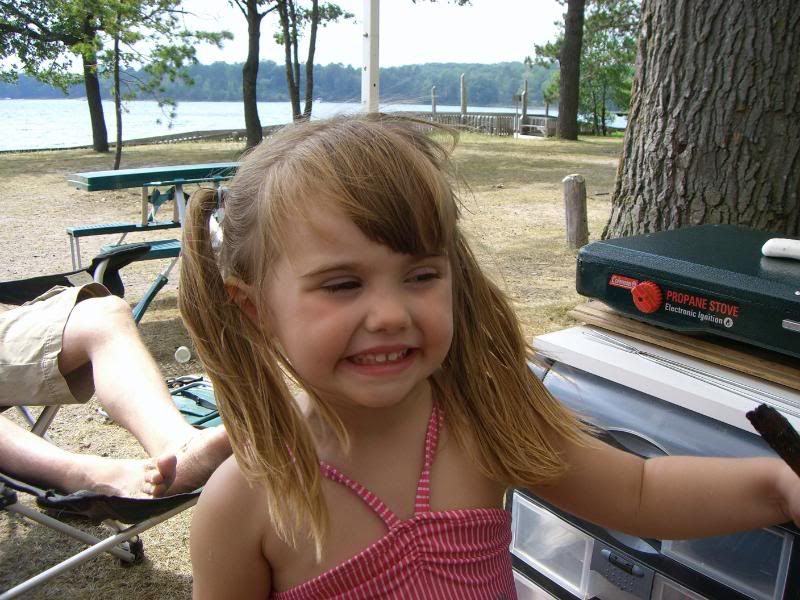 Belle lounging
the girls and grammy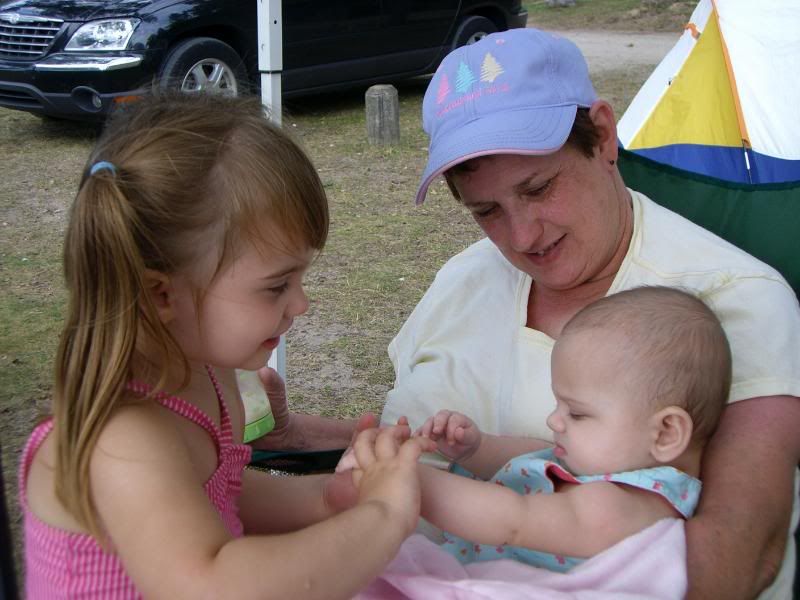 mommy and Em swimming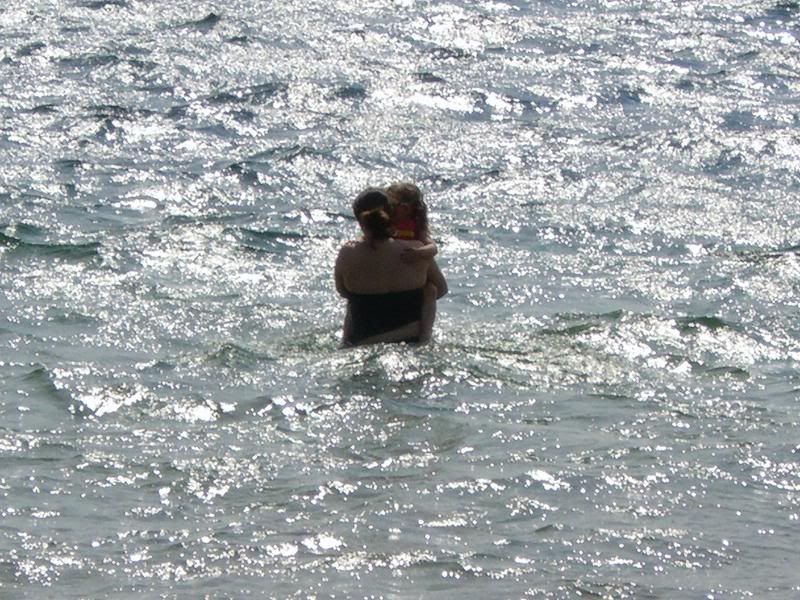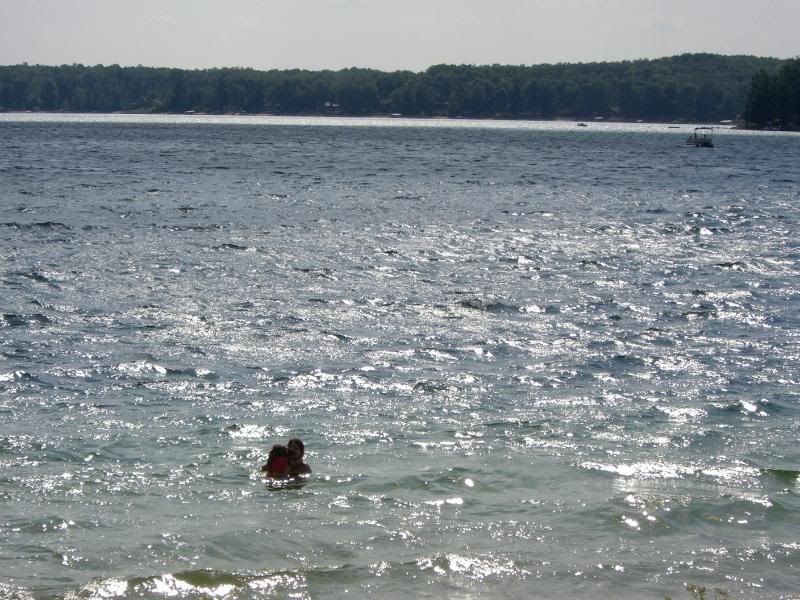 We are finally home!!!
First, here are a more than a couple recent pictures of the girls, mostly being silly.


Happy Birthday to my awesome friend Doug, I hope that he had fun last night.

I did a favor for a friend last night and picked up a bartending shift at the Blue Gill. Man, I forgot how hard it was. I am sore and tired today, but am enjoying the cash in my pocket.

Emma is going camping this week with my parents for 4 days. I can't wait to hear all about it!!


I also wanted to say congratulations to Jeannie!! Her beautiful granddaughter Kayla was born yesterday!!
Happy 4 months to Arabel!!

She is 38 inches tall and 36 pounds.
She is right where she should be, but is on the shorter side. She is able to do everything she should be able to.
She even got a finger poke to check for lead and her hemoglobin. Her hemoglobin looked good and the lead results will be back in 2 weeks.

We both really liked the doctor and I am happy that I made the switch.
I switched the girls pediatrician. Today was Emma's first appointment there.